Primm Family Hosts State Representative Tony DeVitis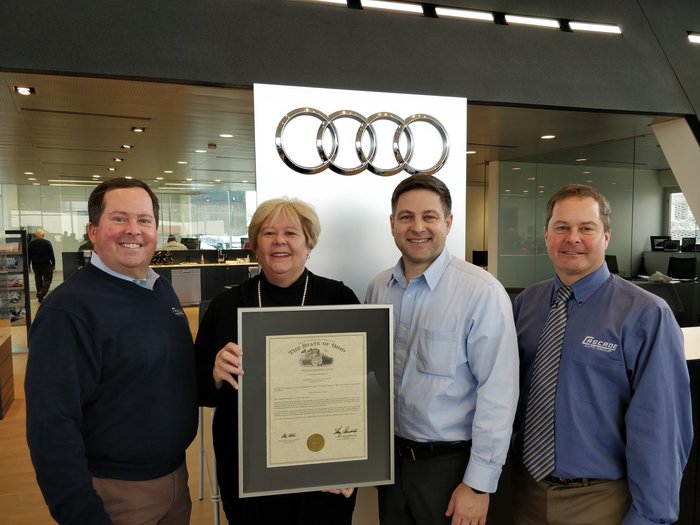 The Primm Family from the Cascade Auto Group recently hosted State Representative Tony DeVitis (R-Green) at their dealership. The group discussed the debate surrounding the Transportation Budget, including the elimination of the front plate, gas tax, and fees for owners of electric and plug-in hybrid vehicles. The Primms then gave Tony a tour of their investment and introduced him to their employees. A family business owner himself, Rep. DeVitis understands and appreciates the day- to-day challenges of running a business, as well as the importance of being active in the community.
Are you interested in hosting your state legislator(s)? Contact Zach Doran at zdoran@oada.com or Joe Cannon at jcannon@oada.com to schedule a visit.