Complete Story

In Memoriam: Thurman R. Mathews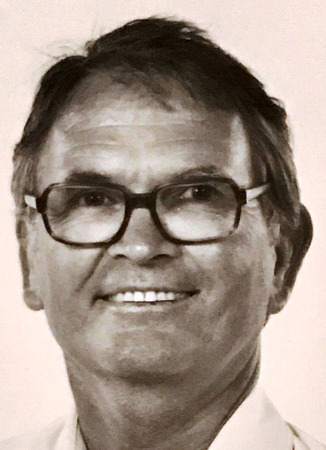 Thurman R. Mathews, of Marion, Ohio, died peacefully early December 26, 2017, at the Kingston Residence. Thurman, 89, passed from this earth surrounded by his loving family following a battle with cancer.
Thurman was born May 8, 1928 in Mound City, Kansas, one of nine children born to the late William and Delilah (Whitson) Mathews. A graduate of Mound City High School, Thurman enlisted in the United States Navy, becoming a veteran of World War II. While stationed at a base in San Diego, California, Thurman met Rose Marie Fosnaugh. Upon his honorable discharge, Thurman followed Rose back to her hometown of Marion, Ohio, where they married on March 5, 1950 and shared sixty-seven wonderful years of marriage.
To know Thurman is to know he loved to work. As a self-made man, he believed in working hard and in 1974 he purchased his first dealership in Mount Gilead, Ohio. His passion drove him to grow the family business to twelve dealerships, still operating throughout Ohio today. Thurman truly believed in caring for both his employees and customers alike, which became the foundation of the Mathews Auto Group culture.
When away from the office, you were likely to find Thurman walleye fishing on Lake Erie, where he and Rose have enjoyed their family cottage for more than sixty years. In the evening, Thurman was an avid euchre and pinochle player, and like everything he did, he played to win!
Thurman was a member of the Epworth United Methodist Church in Marion, the Marion Masonic Lodge #70 and the Gyro Club of Marion.
Thurman will be dearly missed by his wife, Rose Mathews; four sons: T. Robert (Beth) Mathews of Sandusky, OH, Thomas (Renee') Mathews of Marion, OH, Michael Mathews of Oak Harbor, OH and Timothy Mathews of Oregon, OH; ten grandchildren: Robert (Jamie) Mathews, Danielle (Robert) Weger, Morgan (Chuck) Wadding, Shayla (A.J.) Hensel, Spencer (Brittany) Mathews, Clark (Abby) Mathews, Alyssa Mathews, Brianne Mathews, Andrea Mathews and Tate Mathews; thirteen great-grandchildren; a brother, Neil Mathews; a sister, Esther Stambro; and numerous nieces and nephews. Including his parents, Thurman was preceded in death by two daughters-in-law: Debra Mathews and Kim Mathews; four brothers: Allen, Joseph, Dick and Harold Mathews; and two sisters: Flossie Amick and Virginia Wilson.
Services honoring Thurman's life will be held at 10:00 a.m. Friday, December 29, 2017, at the Epworth United Methodist Church, 249 E. Center Street Marion, OH. Following, his burial with military honors, will be observed privately by his family in Marion Cemetery. His family will then greet friends 12:00 p.m. – 4:00 p.m. at the Marion Country Club, 2415 Crissinger Road Marion, OH. Memories and condolences can also be shared at www.SnyderFuneralHomes.com.
In lieu of flowers, donations may be made to the Epworth United Methodist Church, 249 E. Center St., Marion, OH 43302, or to a charity of your choice.
*Published by Marion Online Obituaries, December 27, 2017