Complete Story

In Memoriam: Edward P. "Ace" Ammann
Edward P. "Ace" Ammann
*Published in The Cincinnati Enquirer on Mar. 3, 2018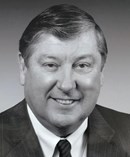 Cincinnati - Edward P. "Ace" Ammann beloved husband of Constance A. (Nee: Luken) Ammann. Loving father of Kim (Mike) Kehling, Karen (David) Bernard and Michael (Amy Overman) Ammann. Devoted grandfather of Alison, Matthew (Andrea) and Emily Kehling, Andrew and Alex "Jake" Ammann, Olivia, Spencer and the late Trevor Bernard. Cherished brother of Tom (Sandra) Ammann and the late Don Ammann. Dear brother-in-law of Ann Ammann. Also survived by numerous other family and friends. Passed away on February 27, 2018 at the age of 76 years.
Visitation will be Mon. March 5th from 5:00 - 8:00 P.M. (FOP services at 7:30 P.M.) at Radel Funeral Home, 650 Neeb Road, 451-8800. Mass of Christian Burial will be Tues. March 6th 10:30 A.M. at Our Lady of Victory Church, 810 Neeb Road, 45233. If so desired memorials may be made to the Greater Cincinnati Police Historical Society, 308 Reading Rd, 45202.
OADA sends thoughts and prayers to Ace's wife Connie and his family. He was a gentleman and an asset to the dealer body- He will be greatly missed.