Complete Story

Former Chevrolet Dealer Bob McDorman Dies at 82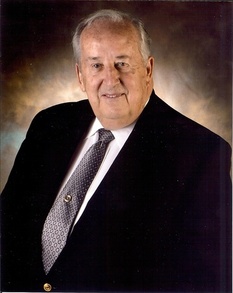 We are saddened by the loss of Bob McDorman, who passed away Wednesday, May 27th at the age of 82. Bob was a longtime Chevrolet dealer in Canal Winchester. He owned Bob McDorman Chevrolet from 1965 until September of 2011, when he sold it to Jeff Wyler - and even then, he was still a regular presence around the office.
But Bob was more than just an auto dealer. He loved Chevrolet, and stood by his brand so much so that he boasted one of the rarest Chevrolet collections around. Bob's collection included twelve serial #1 Corvettes, a 1938 Cabriolet designed by General Motors of France during an overseas styling exercise, a 1920 Chevrolet Sohio Horse Gas Wagon, 1964 Corvette Coupe Bill Mitchell Experimental Stingray XX, Bunkie Knudsen's 1963 Stingray, and hundreds of other one-of-a-kind and celebrity-owned Chevrolets.
He loved sharing his collection and for many years was a contributor to the classics display at the annual Columbus International Auto Show. Then last summer he opened the Bob McDorman Automotive Museum in Canal Winchester to allow even more people to enjoy his collection.
Bob was a true example that passion drives success. His dealership was one of the largest Chevrolet dealerships in Ohio for many years. And it all started in 1953 when the first Chevrolet Corvettes
rolled off the assembly line and Bob, then an employee at a Buick Pontiac dealership, saw his dealer
neighbor drive a beautiful Corvette down the street. A few hours later, McDorman was in that dealer's showroom launching his love affair with the Corvette.
To read more about Bob and his legacy from the Columbus Dispatch, click here.
---