Partners & Programs

Member Login
Click here to login to OADA and access our exclusive member only content.
Payment Processing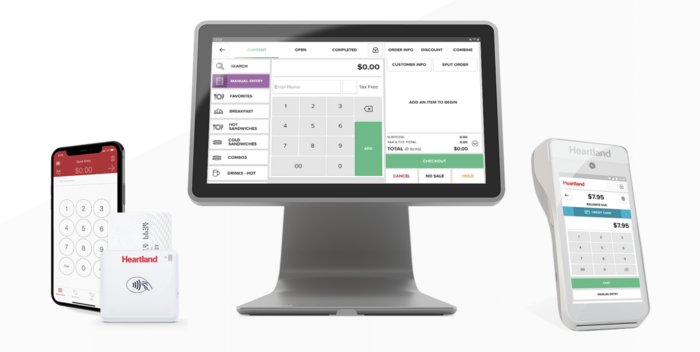 Accept Payments. Grow Your Business.
Keeping up with day-to-day operations and providing exceptional customer experiences is crucial to your dealership's long term success. The easier it is to do this, the more time you have to focus on growing your business.
Heartland has teamed up with the Ohio Automobile Dealers Association, to offer you innovative payment and point of sale solutions to help you run your business better. Heartland can help you streamline operations, increase productivity and make payments easy so customers can't resist buying from you.
Let us put you in touch with Andy Jacomet, your Heartland Territory Manager, who can talk to you about fast, secure, and simple solutions that can help your business reach its full potential.
Accept All the Ways Your Customers Prefer to Pay
Take payments anywhere: Online, stand alone terminal, and on the go
Accept any method of payment: Cash, check, credit, debit and gift cards, EMV chip card and digital wallet
Process payments over any device: Mobile phone, tablet, laptop, terminal and point of sale system
Terminal+
Freedom to run your business. Everything you need in an all-in-one terminal.
Better checkout experience
Intuitive sales tax
Eliminate inventory shortages
Fraud protection
Contactless Payment
Accept payments from your service bay. Run your business from your phone.
Go where customers are
Never miss a sale
Capture customer trends
Securing Your Business and Customers' Card Data
Heartland Secure™ combines three powerful technologies to provide the industry's highest level of security for your business, backed up by a Breach Warranty
PCI compliant to minimize the risk of credit card fraud to provide you and your customers peace of mind.
Services at a Glance
Fair and transparent processing: Interchange Plus pricing minimizes your payment acceptance costs to put more money in your pocket
Protecting your rights: The only payment provider to provide a Merchant Bill of Rights promoting fair credit, debit and prepaid processing practices
24/7 customer support: Award winning customer service agents based in the U.S. answer your call in less than 30 seconds on average
Contact Andy at Heartland Payment Systems:
Andy Jacomet
Territory Manager
Andrew.Jacomet@e-hps.com
937-609-0194