Partners & Programs

Member Login
Click here to login to OADA and access our exclusive member only content.

Workers' Compensation
Since group rating's inception in 1991, the Ohio Automobile Dealers Association (OADA) has offered the most comprehensive workers' compensation services to our members. As the leading voice of Ohio's motor vehicle dealers, we understand dealerships, your workforce, and typical on-the-job injuries. At OADA, we believe that selecting a workers' compensation partner is more than just a discount. Your third party administrator should be more than just a "middle man", they are a valued advisor to help you navigate an often confusing workers' compensation system. Your goals are to save money on workers' compensation premiums, get workers the right treatment, and get them back to work as quickly and safely as possible. We'll provide all the tools you need to achieve your goal with the personal attention you deserve.
CLICK HERE to read the 2020-2021 Group Rating Safety Accountability letter.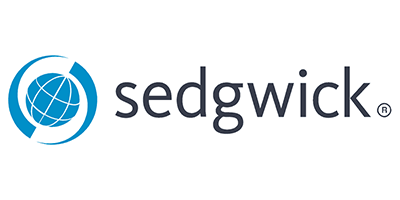 Comprehensive Workers' Compensation Services
We never settle for less than the best for our members. That's why we offer both traditional group rating and group retrospective programs. Our goal is to give you every opportunity to maximize savings on workers compensation premiums.
Managing Claims/Saving Money
Since 1991, our programs have saved dealers nearly a quarter of a billion dollars in premium, but that's just part of what we have to offer. In addition to helping reduce your insurance premiums, we keep the costs associated with workplace injuries at a minimum by managing every aspect of the claim. By leveraging the resources and expertise of our partners, we approach workers' compensation risk management from three perspectives – injury prevention; financial management and cost control; as well as medical management of workers' compensation claims.
At Sedgwick, Ohio's leading workers' compensation risk consulting and claims management service provider, we have a team of claims management personnel assigned solely to OADA's group members. You never play the "customer service lottery" game with OADA. Our auto dealer-dedicated team includes Cordell Walton (Program Manager), Kirsten Gibson (Account Executive), and Karen Joos (Claims Examiner).
As your partner on the front line of managing workers' compensation claims, Karen will evaluate every claim to help determine:
Is salary continuation/transitional work appropriate?
Is there a pre-existing condition which should reduce the cost of the claim?
When is a lump sum settlement a good idea?
How great of an impact will a claim have on your experience?
Are there any "red flags" that may suggest a claim is not legitimate?
For problematic claims that are contested and go through the adjudication process, our hearing representatives have over 25 years of experience on average and use that expertise on your behalf. They'll help you prepare for hearings and attend hearings on your behalf. They coordinate with your claims examiner to build the best case for success. Since most issues involved in workers' compensation claims do not involve legal arguments, we do not require members to pay for service that they do not need. On the rare occasion that an attorney is truly needed to present legal arguments, cross examine witnesses, cite case law or statutes, OADA will provide recommendations so you can choose the right professional in your area.
Our account executives, Jeff and Kirsten, are there to bring all of the individual elements of workers' compensation risk management into one organized plan to maximize your premium savings. They know our members personally, meet with them regularly, send e-mail reminders of important deadlines, and make sure you get individualized attention. At OADA, you're a member, not a number.
Enroll in OADA's Group Rating Program
For dealers not currently enrolled in our Group Rating Program, we encourage you to get started on a no-cost, no-obligation analysis of your potential savings.
The process begins by contacting Cordell Walton at 614-827-0398 or via email at cordell.walton@sedgwick.com.
To download and fax an application for a no-obligation quote, click HERE
What if a dealer does not qualify for group rating?
The need to aggressively confront workers' compensation challenges is even more important when a dealer is ineligible for the OADA's group rating or group retrospective rating programs. By working with OADA's endorsed partners, Sedgwick TPA (TPA), and Sedgwick MCO (MCO), you can drive down your workers' compensation costs, improve your profitability and maintain the health and productivity of your valuable employees. Your account executive will help advise of other rating plan options to obtain some level of workers' compensation premium discounts while coordinating your "OADA Recovery Plan".
Again, you're a member; not a number. Our partners work with you to develop your strategy to save money while working toward group eligibility and a safer work environment. The combined knowledge and experience of our program partners allows us to deliver some of the most comprehensive risk and injury management solutions available to dealers in Ohio.
For more information concerning OADA's Group Rating and Group Retrospective Rating Plans, including information about our endorsed partners, contact Sara Bruce at (614) 923-2243, or at sbruce@oada.com