Complete Story

Matt Chacey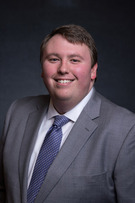 Staff Counsel
Phone: (614) 766-9100
Toll Free: (800) 686-9100
Fax: (614) 766-9600
Direct Line: (614) 923-2232
Matt started his interest in the automotive industry when he was five-years old, however he officially joined the automotive industry in February 2016 as the Staff Counsel here at OADA. Matt focuses on assisting dealers and their employees in navigating the increasingly complex legal, regulatory, and business challenges they are faced with as they run their dealerships, whether it is with a state agency, the federal government, a customer, or the dealership's manufacturer.
Before joining OADA, Matt was in private practice where he focused on helping small businesses, estate and wealth planning, and probate administration. Before getting his law degree, Matt interned in the U.S. House of Representatives.
Matt is a graduate of Miami University in Oxford, Ohio and Capital University Law School. Matt is a member of Capital's Order of the Curia for his academic achievement. While in law school Matt served as the President of the Corporate and Business Law Association and was a Member of the CULS Admissions Committee where he helped select the Capital Class of 2018.
Matt is currently a member of the National Association of Dealer Counsel. He also serves on the Board of Trustees for the Capital University Law School Alumni Association and occasionally volunteers at a community center in his hometown, Mount Vernon, Ohio. He currently resides in the New Albany area and loves to go hiking, play golf, read, and watch sports.
.