Complete Story

Jenell Ross from Bob Ross Auto Group Receives 2017 Everest Award
Jenell Ross from Bob Ross Auto Group Receives 2017 Everest Award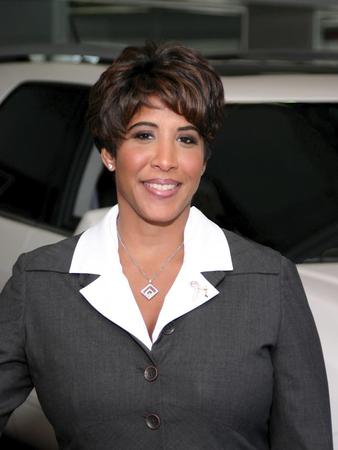 We are proud to announce that Jenell Ross, President of the Bob Ross Auto Group, is one of three winners of the 2017 Everest Award, presented by the West Chester- Liberty Chamber Alliance. Jenell's accomplishments will be celebrated on Thursday, July 27 from 6-9pm at the Cincinnati Marriott North in West Chester, Ohio.
Jenell R. Ross earned her bachelors degree from Emory University in Atlanta, Georgia. She completed the General Motors Dealer Management Development Program and also graduated from the National Automobile Dealers Association Dealer Candidate Academy.
Jenell is the only second-generation African-American woman automobile dealer in the country. She accepted the leadership role in 1997 after the untimely death of her father, Robert P. Ross Sr., who started the family-owned business in Richmond, Indiana in 1974. Jenell became president after the passing of her mother, Mrs. Norma J. Ross, in 2010.
Today, the Bob Ross Auto Group located in Centerville, Ohio includes five franchises: Buick, GMC, Mercedes-Benz, Fiat and Alfa Romeo. Ross's Mercedes-Benz of Centerville was recognized as the first African-American owned Mercedes-Benz Dealership in the world after Robert P. Ross, Sr. purchased the dealership in 1979. Currently, the Bob Ross Auto Group also has the distinction of having the only Mercedes-Benz, Buick-GMC, Fiat and Alfa Romeo dealerships owned by an African-American woman. 2017 marks 43 years as a Buick dealer, 38 years as a Mercedes-Benz dealer, 35 years as a GMC dealer and 6 years as a Fiat dealer for the Bob Ross Auto Group.
Jenell is an active member of the Dayton community, serving on numerous boards of several foundations and community service organizations, and has recently been appointed by Governor John Kasich to the Motor Vehicle Dealers Board. To see a comprehensive list of Jenell's and the Bob Ross Auto Group's achievements, click here.
The Everest Award, now in its sixth year, honors leaders and legends that have caused, through their actions, a significant, positive impact on business, the community and quality of life along the I-75 Growth Corridor. Jenell will be recognized alongside other 2017 honorees, including former Speaker of the U.S. House of Representatives John A. Boehner and President and CEO of Otterbein Senior Lifestyle Choices Jill C. Wilson.
For more information on The Everest Award, including sponsorship opportunities and reservations, visit the West Chester-Liberty Chamber Alliance's website.