Complete Story

OADA Next Gens Take Over TRC, Inc.
If you missed the event this year be sure to keep your eyes peeled for the invite next spring!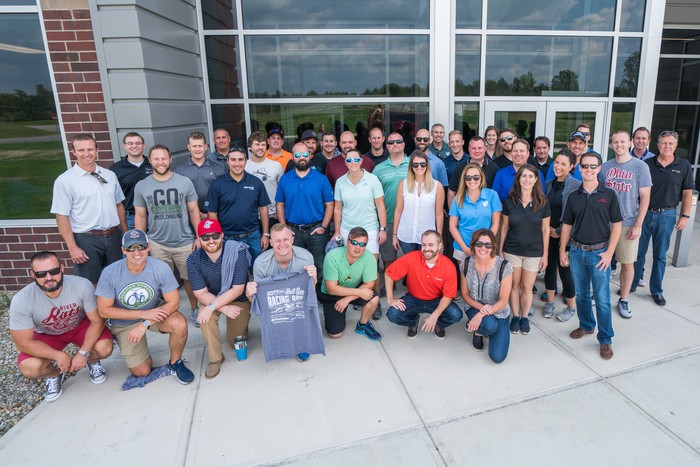 The 5th Annual Next Gen Race Day took place last month at the Transportation Research Center, Inc. (TRC, Inc.) in East Liberty. TRC, Inc. is the largest independent vehicle test facility and proving grounds in the U.S. Not every wannabe driver is able to get through TRC's doors.It is a secure location with approximately 4,500 acres of road courses, wooded trails, a 7.5 mile high-speed oval test track and a 50-acre Vehicle Dynamics Area (VDA).

OADA Next Gen drivers, representing 70 different franchises, were able to drive on the VDA, learning various driving techniques including cornering, slalom and autocross. Drivers then moved to drive on the Dynamics Handling Course (DHC) which is a 1.75 mile asphalt course consisting of a variety of slow, medium and high speed corners, slight elevation changes and turns of varying camber.
The highlight of the day was the Basalt Wet Track on the Winding Road Course, where drivers learned to drift the vehicle 360 degrees around a 203-foot radius wet vehicle dynamics handling area. Needless to
say, the 5th Annual Next Gen Race Day was a huge hit thanks to our presenting sponsor, Huntington and additional sponsors IGS Energy, Cox Automotive and NADA Retirement from Empower.

For video footage of the event, CLICK HERE.