Complete Story

Longtime OADA Member and Former Ohio Senate President Bill Harris Dies at 83
In Memoriam: Bill Harris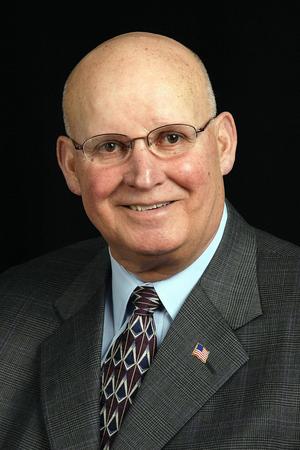 Longtime OADA member and former Ohio Senate President Bill Harris, 83, passed away on Monday, November 27 surrounded by loved ones at his home in Ashland. Born on September 1, 1934 in Fork Mountain, Tennessee to Audrey Benjamin Harris (father) and Della Hill (mother), he was a United States Veteran and a beloved family-man who leaves behind a legacy of honor, dignity and pride.
Harris graduated from the University of Arizona with academic excellence and a B.A. degree while working in the military. He went on to attend the U.S. Army Counterintelligence School after serving in the Korean War, finishing his career as an intelligence and counterintelligence officer in his last 2 tours of duty in Vietnam. With numerous decorations for his military achievements and 23 years of service under his belt, Harris retired in 1977 as Marine Corps Officer, Major.
Upon retiring from the Marine Corps, Harris decided to settle down with his family and enter the car business with Bill Harris Dealerships: one of the largest automotive dealerships in Northeastern Ohio. His son Scott manages the stores today.
In 1994 Harris left his dealership to continue to serve his country. He was elected into the Ohio House of Representatives that same year and was serving as majority whip of the House by 1977. After a 15-year political career, Harris was tapped President of the Senate in 2005, re-elected in 2006, and ultimately served in the capacity for three General Assemblies. Bill Harris was exceptionally passionate about his country, working tirelessly to improve it until he left office in 2010 due to term limits.
Services will be provided by Heyl Funeral Home of Ashland, all held at Grace Brethren Church of Ashland, 1144 W Main St, Ashland, OH 44805. Calling hours will take place on Friday evening, December 1, 2017, from 4:30-8 p.m. in the sanctuary and also on Saturday morning, December 2, 2017, at 10 a.m. Please join the Harris family for a celebration of life service with Pastor Dan Allan, which will be held directly after Saturday's viewing, starting at 11 a.m. in the sanctuary. Services open to the public, private burial immediately following.
Read the full obituary and learn more about former Senator Harris's life and accomplishments HERE.