Complete Story

In Memoriam: Charlotte Immke
Charlotte Immke, Longtime Supporter of OADA and Wife of Former OADA Chairman Len Immke (1983), Dies at 94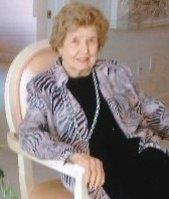 Charlotte Immke, age 94, of Dublin, passed away on Saturday, December 16, 2017 at Friendship Village of Dublin. Charlotte was born on February 17, 1923 in Ersinge, Germany to the late Emil and Hedwig (Klingel) Lutzweiler. She is preceded in death by her husband Len Immke. She is survived by her son Jim Immke and many nieces, nephews and good friends.
Charlotte was a longtime supporter and benefactor to The Ohio State University and the OSU Hospital, a founding member at St. Andrew Catholic Church and a member of St. Brigid of Kildare Catholic Church. She was involved in many charitable organizations throughout her life.
Friends may call from 9:30-11 am at the St Brigid of Kildare Catholic Church, 7179 Avery Road, Dublin Ohio, where a funeral service will be held at 11 am. Entombment to follow at Resurrection Cemetery. RUTHERFORD FUNERAL HOME AT POWELL in charge of arrangements. In lieu of flowers, contributions may be made to The
Diabetes Association
at OSU, Pilot Dogs or a
charity of your choice
. Condolences to
www.rutherfordfuneralhome.com
.
Published in The Columbus Dispatch on Dec. 18, 2017