Complete Story

"Coalition to Stop the Spread" Has Resources Available for Ohio Businesses
Led by the Ohio Business Roundtable (OBRT), the Coalition to Stop the Spread is a new initiative that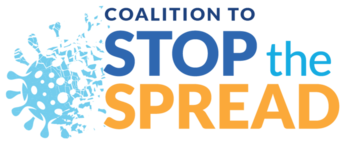 recognizes the risk COVID-19 poses to Ohio's economy and the gains that have been made since the initial shutdowns of businesses and schools. As a participating member of the Coalition, OADA wanted to share resources with our members that you can utilize at your dealership, and in your messaging to your staff. We have added these resources to the COVID-19 page on the OADA website for easy access.
The efforts of the OBRT is a coordinated statewide grassroots initiative designed to educate and motivate employees to champion safe health practices in their families, neighborhoods and communities.
The Coalition to Stop the Spread is making a number of resources available to you to help you in encouraging your workforce to champion healthy behaviors. They've created the following resources that you may find helpful in your communications with your staff. These resources include:
Talking points to help you discuss this challenge with your employees.
A sample message to employees that you can tailor to your specific situation.
A fact sheet that clarifies common misunderstandings about COVID-19.
Social media graphics for employees to use if interested on their personal accounts.
Links to helpful resources shared by Ohio Department of Health and Ohio Hospital Association.
We encourage you to visit the OADA COVID-19 page, and the Coalition page, for additional resources and information.