Complete Story

DeAnna Zahniser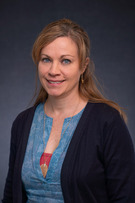 Staff Paralegal
Phone: (614) 766-9100
Toll Free: (800) 686-9100
Fax: (614) 766-9600
Direct Line: (614) 923-2231
As the Staff Paralegal, DeAnna is responsible for coordinating the OADA educational seminars and webinars, coordinating the Workers' Compensation Group Rating Program, and assisting the legal and legislative staff with various projects. She joined OADA staff in 1997.
DeAnna is also the coordinator for the AUTOCAP program. Her responsibilities include increasing dealer participation and consumer awareness of the Automotive Consumer Action Program (AUTOCAP), mentoring and managing the AUTOCAP interns, and coordinating all cases through the program. She is also the membership coordinator for OADA, which includes maintaining and updating membership records, membership recruitment and billing, and acts as the membership liaison for Ohio with the National Automobile Dealers Association.
DeAnna graduated from Ohio Wesleyan University in May of 1995 with a Bachelor of Arts in History. She also received a Paralegal Certificate from the Academy of Court Reporting in March of 1998. In her free time, DeAnna and her husband Dan shuttle their three boys to various events and activities. She enjoys hockey, basketball, and track and field, and coaches a track and field club during the summer months.